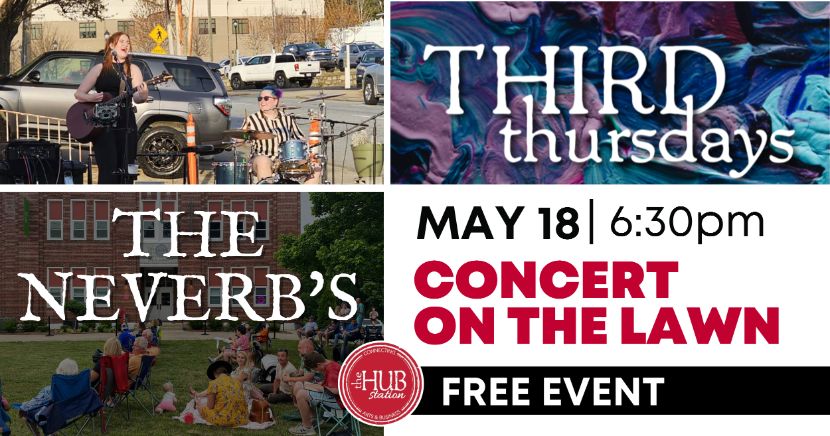 THIRD THURSDAY – CONCERT ON THE LAWN
Dates: 5/18
Time: 6:30pm-8:30pm
Location: Front Lawn – Arts Center
Join us for Third Thursday! A monthly event centered around musical experiences for everyone to enjoy!
Grab your friends, family and favorite lawn chairs for an evening concert on the front lawn of the HUB Station! Our featured band will be The NeverB's a musical sister duo playing a variety of styles and genres.
3 Doors Down will be open from 3-9pm for all your craft beer and wine needs. They have a selection that is unmatched in Hudson! 40+ different craft beverages and 20+ wines. Hotshots Hotdogs will be serving delicious hotdogs and bratwurst with awesome toppings!
About The HUB Station
The HUB Station is a hub for artistic creation and business development located in Hudson, North Carolina that blends the past with the present.