Join us for the highly anticipated second annual Quilting as Art Expo, taking place on August 4th and 5th at the HUB Station Arts Center. This two-day event celebrates the exquisite artistry and craftsmanship of quilting, bringing together quilting enthusiasts, professionals, and artists from all around.
Throughout the expo, attendees will have the opportunity to witness a rotating schedule of captivating demonstrations one event led by renowned quilt artist, Georgia Bonesteel. As an industry icon, Georgia will share her expert techniques, innovative ideas, and inspiring stories, providing valuable insights for both seasoned quilters and those new to the craft.
In addition to the demonstrations, the Quilting as Art Expo will feature two trunk shows, presenting a curated collection of exceptional quilts created by talented quilt makers Becky Henderson and Maxx Zyph. These trunk shows offer a unique chance to witness the creative processes and diverse styles of these talented artists, sparking inspiration and appreciation for the art form.
Prepare to be captivated by the stunning quilt display showcased by the Pine Needles Quilt Guild. Their large-scale exhibition will feature a wide variety of quilts, showcasing the skill, creativity, and dedication of the guild members. Whether you are drawn to traditional designs or modern interpretations, this display is sure to leave you in awe.
For those looking to enhance their quilting endeavors, the event will host a hand-selected group of vendors offering a range of quilting supplies, fabrics, patterns, and tools. Explore the marketplace and discover unique materials and accessories to take your projects to the next level. The vendor area will be a treasure trove for quilters and a perfect place to find that special something to add to your collection.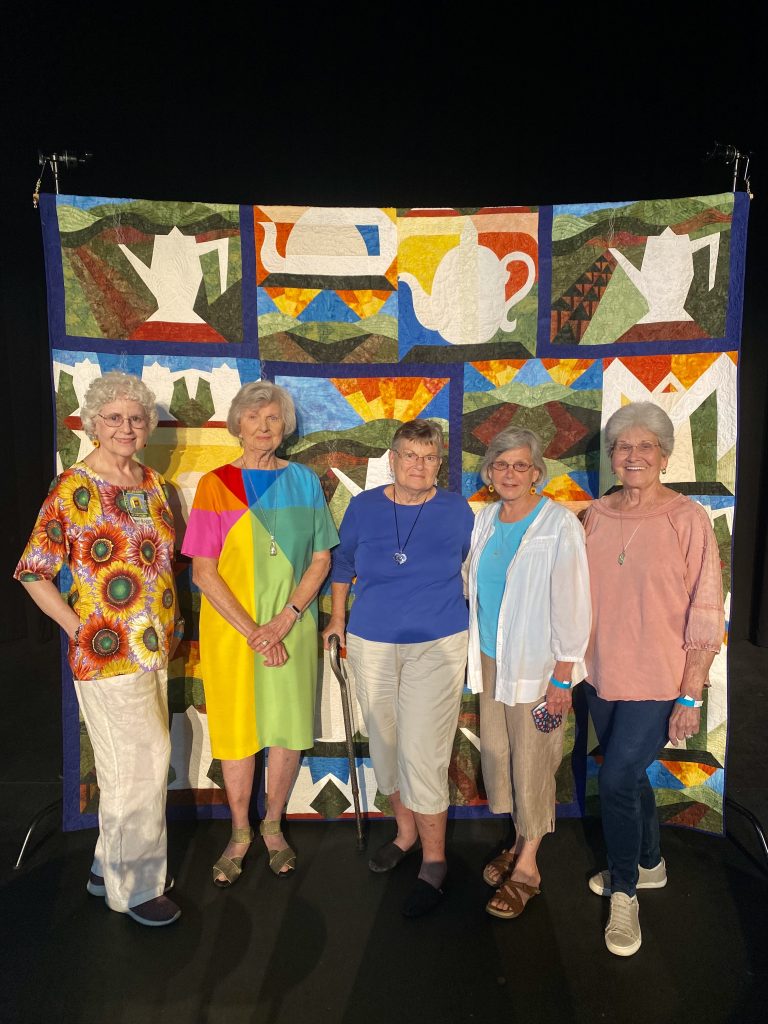 Tickets for the Quilting as Art Expo can be conveniently purchased online in advance or at the door. For those planning to immerse themselves in the full experience, two-day tickets are available at a discounted rate, allowing access to all the demonstrations, trunk shows, quilt display, and vendor marketplace.
Don't miss this extraordinary opportunity to indulge in the beauty and creativity of quilting. Join us at the HUB Station Arts Center on August 4th and 5th for the second annual Quilting as Art Expo. Immerse yourself in a world of vibrant colors, intricate designs, and the passion of the quilting community. Get your tickets now and be a part of this exceptional event!