An amazing place for the arts.
With its local and regional focus, The HUB Station hosts classes and events and even houses the Jan Karon Mitford Museum. Our arts center also offers venue leasing for events, an auditorium, and cozier spaces. Our arts center is the home of the established, regional Dinner Theater. Featuring the Western N.C. Society of Artisans and The Red Awning Gallery of original art & craft for one-of-a-kind purchases, our arts center is the place to engage, enjoy, and participate in the arts.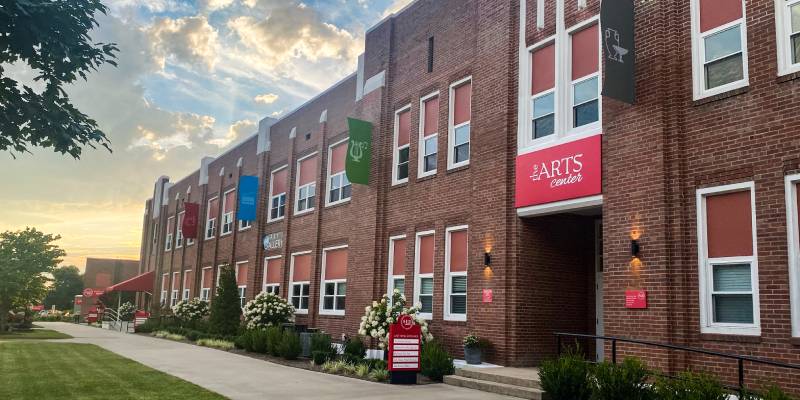 The McCreary Family Business Center is also a hub for business growth. Our business center is on The EDGE of economic growth, preparing entrepreneurs to be ready to launch their business ideas. The business center features affordable space with a variety of shared and private work areas, both large and small, as well as internet access, utilities, restroom facilities, and kitchenette space in the lease cost. The EDGE (Entrepreneurial Development & Group Engagement) features state-of-the-art shared workspaces with access to technology, a conference room, podcast studio space, and virtual-reality technology. Confidential startup counseling services and free workshops on a variety of business topics are available for entrepreneurs onsite through CCC&TI Small Business Center which is located inside the business center.
Engage with the arts, grow your business, and so much more at our hub for business and the arts. Our two centers for community creativity and growth have become fixtures in the Hudson, North Carolina community designed to bring people together, inspire, and more. Come visit us today!