SMALL BUSINESS CENTER WORKSHOP
Webinar – eCommerce: Selling Products Online Using Shopify
o For all the Small Business Workshops please use the attached logo as our graphic
o Webinar – eCommerce: Selling Products Online Using Shopify
3/1/23
Wed 11:30 AM to 1:30 PM
Online
Register: https://www.ncsbc.net/reg.aspx?mode=event&event=70430014
In this webinar, we will explore the features of well-known e-commerce host Shopify and compare it to other options for creating an online store. PayPal and other payment gateways will also be discussed as well as shipping and inventory control. By the end of this webinar, you will know all of the features of Shopify and how to set up your online store for success.
Speaker(s): Matt Rudisill, The Leadership Academy
Pre-registration required. Online registrants will be emailed the access information 24 hours before the training seminar. Reasonable accommodations for persons with disabilities will be made if requested at least two weeks in advance.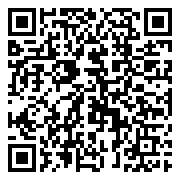 About The HUB Station
The HUB Station is a hub for artistic creation and business development located in Hudson, North Carolina that blends the past with the present.