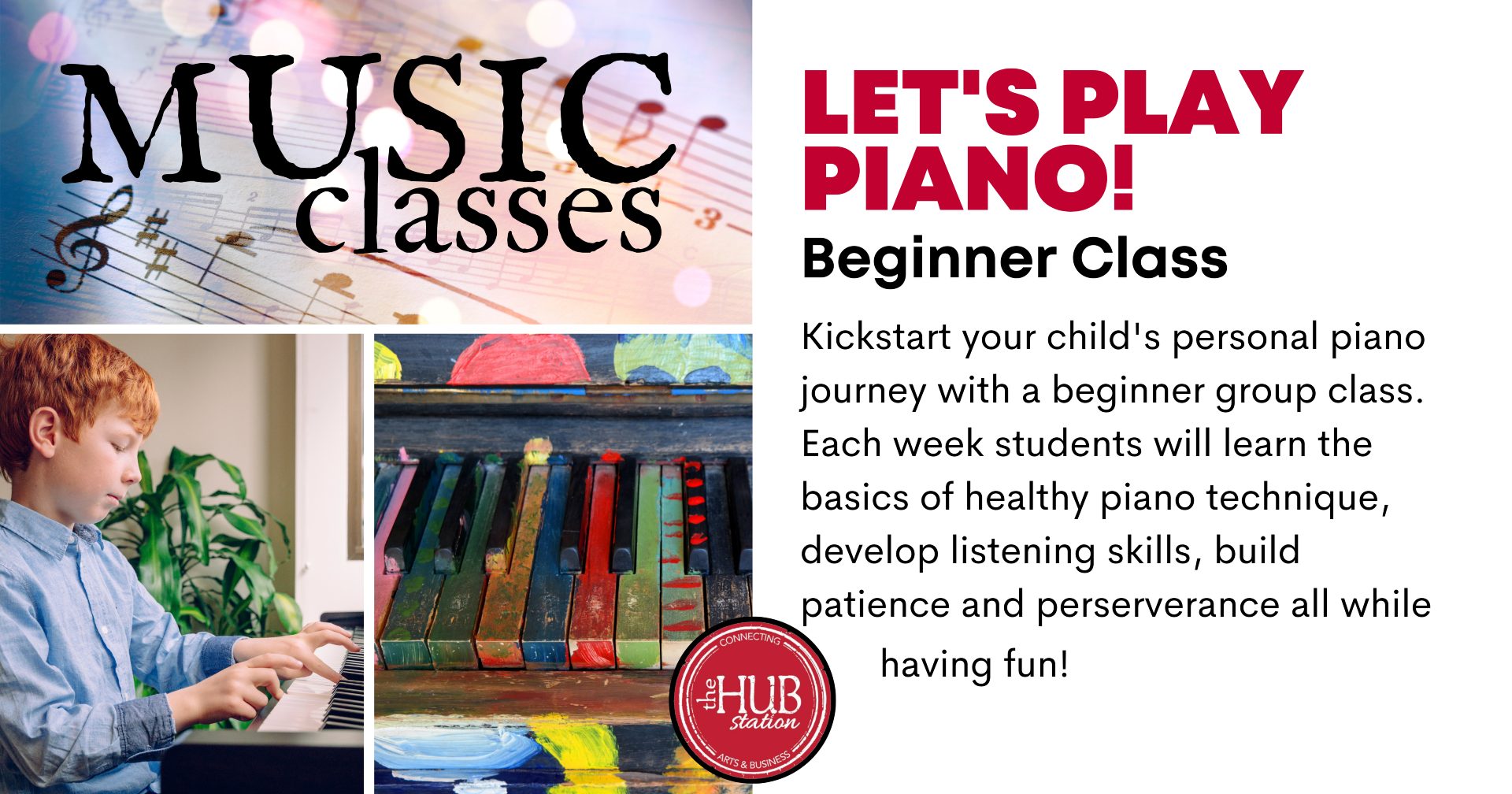 Let's Play Piano!
Let's Play Piano! includes weekly 45-minute group classes that will kickstart your personal piano journey. Each week will feature engaging activities centered on movement, listening, instrument play, singing, and games that will all lead back to the piano. We'll delve into musical topics like rhythmic patterns, high vs. low sounds, composing melodies, the musical alphabet, piano finger numbers, and more! Along the way, students will experience the basics of healthy piano technique, develop listening skills, build patience and perseverance, and have fun.
Program Information:
Age: 7-12
Experience: No experience needed!
Instructor: Kendal Bray
Price: $0-$250 with Pay What You Can options (participants can select scholarships in registration based on financial need)
Times:
4:30-5:15 pm on Thursdays
– Classes begin on February 6 and end on April 20. No class on April 13.
– See the Community Music School HUB Station Calendar for all class dates.
Keyboards are available for use in class. For the best experience, it is recommended that students also have access to a piano or keyboard at home or elsewhere in order to practice.
How to Register:
1. Fill out the Interest Survey. (This does not obligate you or secure your spot, but you will have the first opportunity to enroll.)
2. When the registration forms go live, we will email you at the address you gave in the Interest Survey. Registration will open in February shortly before the class begins.
3. Complete registration and payment at the link that is sent.
About The HUB Station
The HUB Station is a hub for artistic creation and business development located in Hudson, North Carolina that blends the past with the present.