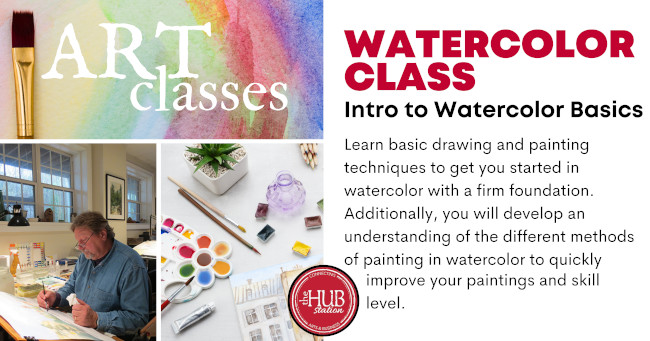 Introduction to Watercolor Basics:
Introduction to Watercolor Basics:
Date: 3/18/23
Time: 12pm-4pm
The workshop begins with basic drawing and painting techniques to get you started in watercolor with a firm foundation. Brush work, washes and special effects along with tools such as spray bottles, masking fluid, scraping devices, etc. are key elements of this workshop. This workshop provides an understanding of the different methods of painting in watercolor such as wet on wet, wet on dry and dry on dry so you can quickly improve your paintings and skill level.
Price: $65 for four hours of instruction
Instructor: Zan Thompson
Contact Zan to reserve your space [email protected]
About The HUB Station
The HUB Station is a hub for artistic creation and business development located in Hudson, North Carolina that blends the past with the present.