Use our training center for your next conference or meeting.
As your business grows and expands further into the marketplace here in the Hudson, North Carolina area, you need to keep your team up on these developments and provide them with additional trainings and information sessions. But if you run your business out of a small office space, finding a place large enough to bring all your employees together can be a challenge.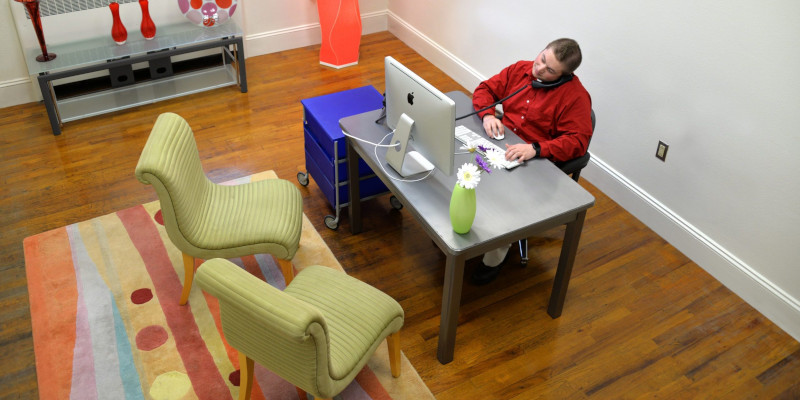 If you are looking for a low-cost, convenient place to hold your next workplace meeting or conference, reserve our training center at The HUB Station. Located inside our business center, our training center is fully equipped with a sound system, basic AV equipment, and other technology you can use to hold an effective, informative training.
Our training center features plenty of space for your entire team to meet and discuss the latest developments in your industry and updates to your business. In addition to our training center, some of the other resources available to businesses through our business center include shared and private remote workspaces for lease, a conference room, and more. Our business center has utilities, restroom facilities, internet access, and a shared kitchen.
Come check out our business center and see all of the great amenities and resources it offers to local business owners who want to make a mark in their industry and community. For more information about our training center or to reserve a time to use this facility, reach out to us today.