Come explore the world behind Jan Karon's 14 beloved Mitford novels.
The Mitford novels are a series beloved by many people throughout the world. These 14 novels feature ordinary people living ordinary lives, but the way author Jan Karon frames their narratives and stories makes them endearing and engaging.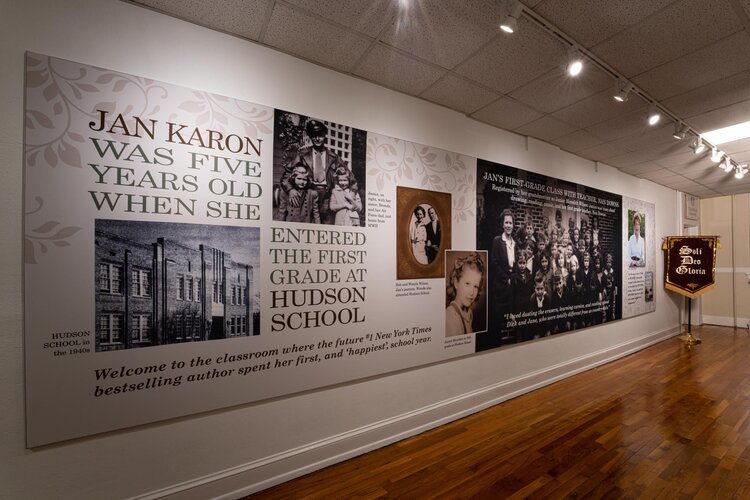 If you are a fan of the Mitford series, come and visit The Mitford Museum now located at The HUB Station, nestled in the foothills of Hudson, North Carolina. Here you can find a new and exciting way to enjoy the Mitford novels at this museum.
Pay a visit to The Mitford Museum and learn more about local history, see the vestments Father Tim wears, explore a wide range of different Hallmark and Mitford items, and so much more. You can also learn more about the real-life events that inspired Jan Karon to write her novels.
The Mitford Museum is rich in history, and it is also home to its own gift and bookstore. In fact, the Happy Endings Bookstore is the only store in the world that features Mitford books and items exclusively. You can even find Mitford books signed by Jan Karon here.
A whole new chapter of Mitford awaits at The Mitford Museum. We are excited to have you come and explore this museum and take yourself into the world of Mitford for just a few hours. For tickets, hours, and more information about this wonderful museum, contact us now.