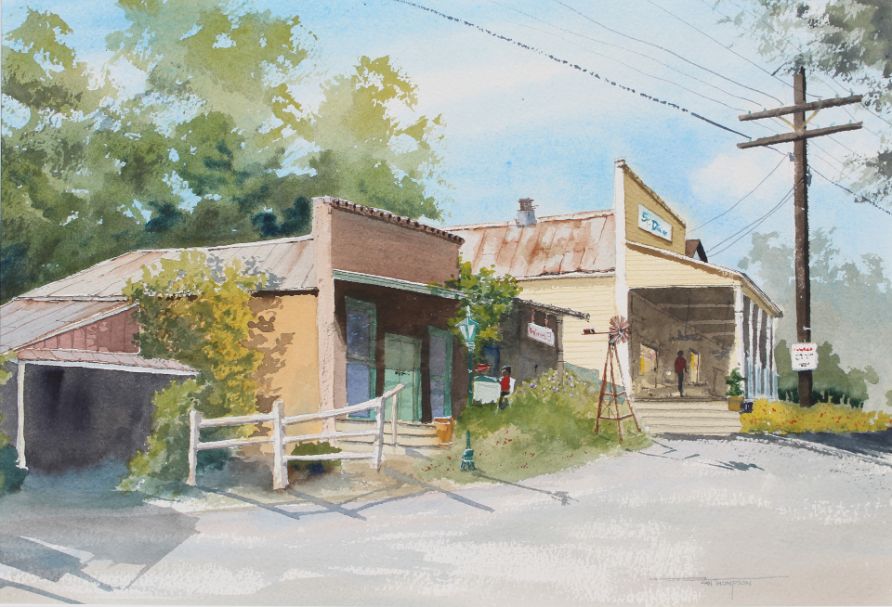 Watercolor Artist, Mentor & Observer of Place
Watercolor paintings celebrating the essence found in our environments from the alluring subjects to the most mundane!
Zan Thompson was born into a family of watercolor artists which has greatly influenced his passion and his persistence for watercolor painting. Zan grew up playing and experimenting with art in his parents' Atlanta studios. Today, Zan paints strictly in watercolor, is a signature member of the Watercolor Society of North Carolina and teaches a number of workshops and classes from drawing to painting. He likes to share with his students the little tricks that helped him conquer the difficult medium of watercolor. He paints both En Plein-Air and in the studio and always welcomes an audience. He paints in realism, impressionism and abstract.
As a trained observer of places and the elements found within those places, through his years as a landscape architect and urban planner and now as an artist, Zan finds himself attracted to natural landscapes, cityscapes and vanishing landscapes and architecture of small rural towns, especially where light and shadow provide an abundance of drama.
His role as a watercolor artist is to express the excitement and drama of the subject using a minimum of brush strokes, not always an easy task, and to provide the viewer an opportunity to interpretation. When done correctly, Zan's art will zing your spirit while giving you an appreciation of the essence of the world.