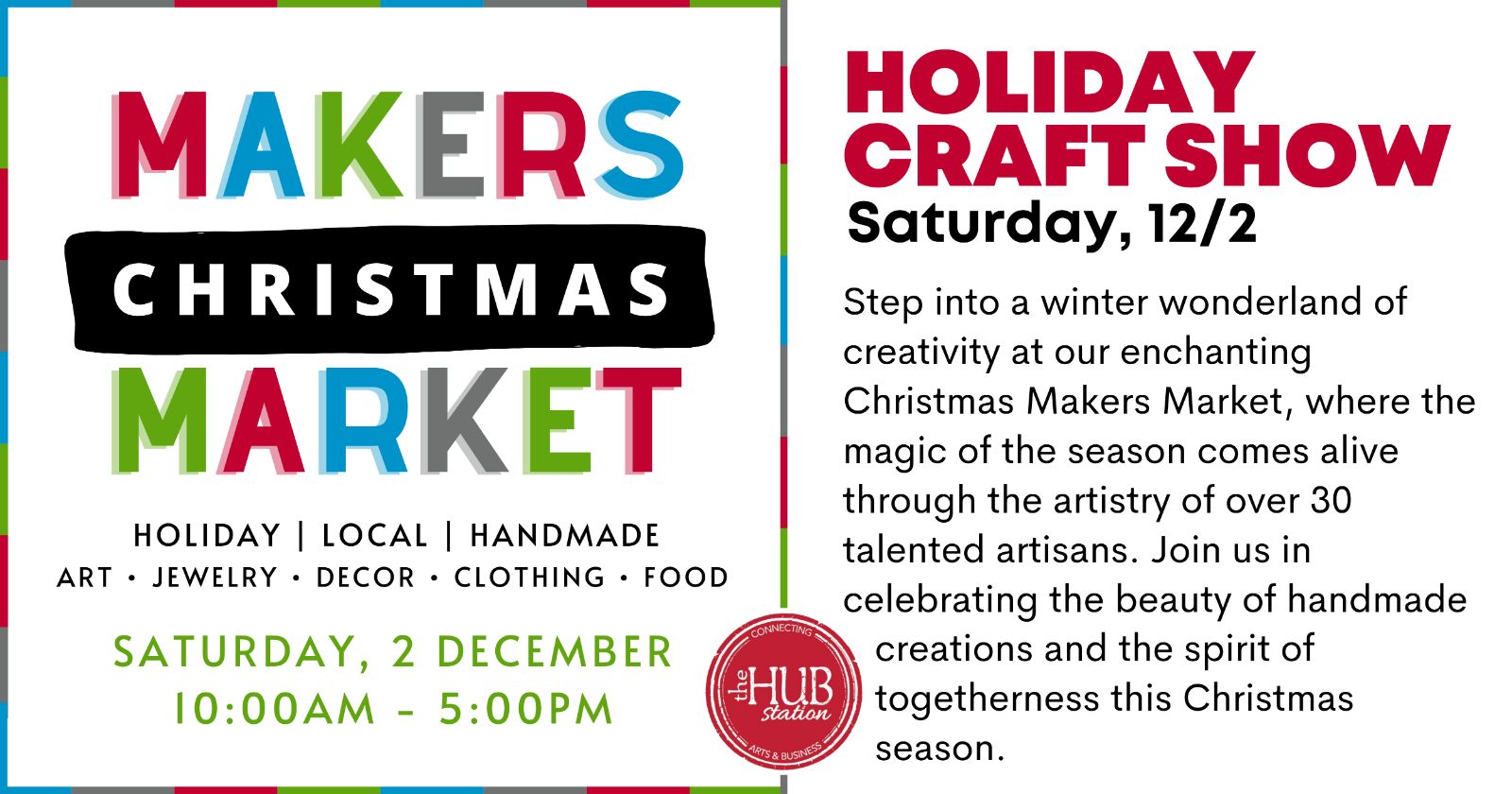 CHRISTMAS MAKERS MARKET
Ho, ho, ho! Calling all Christmas enthusiasts and festive craft lovers!
Get ready to immerse yourself in the holiday spirit at the Christmas Makers Market – a merry extravaganza of handmade delights, where craftsmanship meets yuletide cheer!
Join us in celebrating the season of joy and wonder, as talented artisans and crafters come together to showcase their heartwarming creations. From whimsical ornaments and beautiful home decor to yummy treats and thoughtful gifts, you'll find a treasure trove of unique and handcrafted wonders. And here's the best part – every vendor has put in love and effort, crafting at least 75% of everything they'll be selling by hand!
As you browse through the over 30 vibrant stalls, you'll be captivated by the magic of Christmas creativity. Discover the perfect additions to your holiday decorations, find that ideal gift for your loved ones, or perhaps even treat yourself to something truly special.
But wait, there's more! Right outside the HUB Station Arts Center, the enchantment continues with the Town of Hudson's magical Christmas parade! From marching bands playing festive melodies to beautifully decorated floats and Santa Claus himself, the parade promises to fill the streets with joy and excitement.
And guess what? Our Christmas Makers Market is strategically located along the parade route, providing you with the perfect vantage point to watch the parade unfold. You can sip on hot cocoa, delight in tasty treats from local food vendors, and witness the wonders of the season passing by, all in one delightful spot!
Bring your family, bring your friends, and let the holiday spirit infuse your heart at the Christmas Makers Market. It's the perfect occasion to support local artisans, find meaningful gifts, and bask in the warmth of community and Christmas cheer. Don't miss out on this jolly opportunity to experience the magic of Christmas! See you there!
Date: 12/2/23
Market Time: 10:00 am – 5:00 pm
Parade Time: 2:00 pm
Location: Arts Center
Price: FREE
Vendor applications to be released in August
About The HUB Station
The HUB Station is a hub for artistic creation and business development located in Hudson, North Carolina that blends the past with the present.