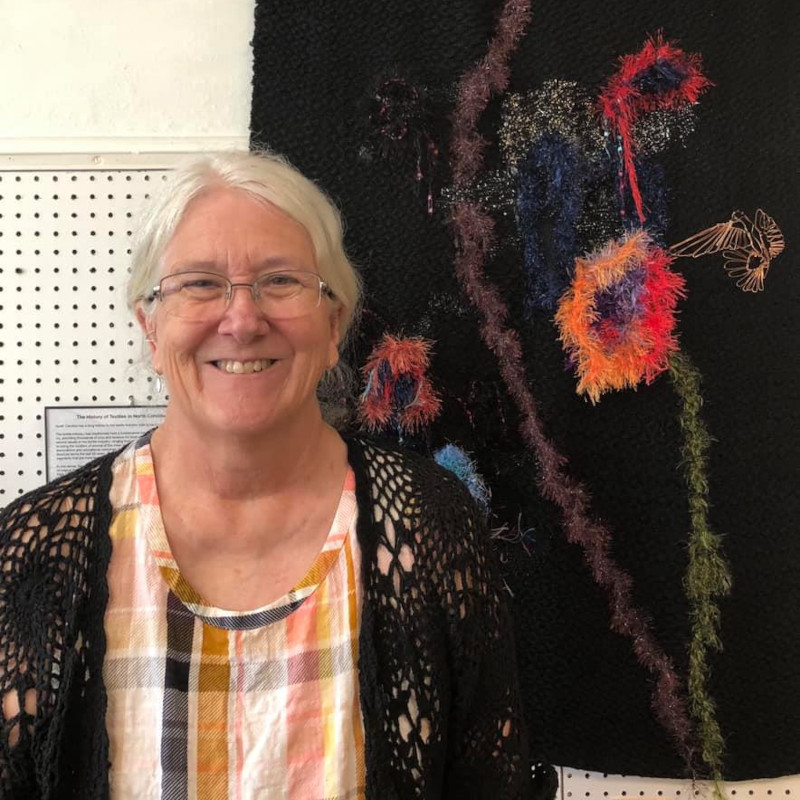 Beverly Mihelich Art Studio
Beverly Mihelich or Bev for short, was born in a tiny town in southeast Texas. She has lived a nomadic lifestyle as a child, veteran and spouse until her and her husband settled in the Kings Creek, NC in June of 2004.
Bev's faith and military background have led her through many adventurous travels and cultural experiences that are woven into her work and lifestyle. Since there is nothing new under heaven, Bev looks to nature, historical elements and words for inspiration to include in her work and life. She is a true multimedia Artisan, skilled at all levels of handwork and there isn't a medium or technique she is opposed to trying to incorporate into her repertoire of knowledge and skillsets.
Bev likes to put it this way: "my true love is creating ADORNMENTS for both animate and inanimate objects. In doing so I use: new and recycled cloth, leather, paint, string, yarn, rocks, beads, glass, paper, wire, metal, inks, dyes, pottery, wood and anything else that catches my interest." Bev learned to crochet, embroidery, sew and was introduced to drawing and painting at her mother's feet as a child. Her dad introduced her to industrial arts while she was in high school. Industrial arts throughout her educational career was old school; tedious, handmade and precise. It included photography, pottery, leather tooling, metal tooling and spinning, lapidary and jewelry making, as well as drafting and calligraphy. Bev's higher education included both classical Fine Arts and Industrial Arts that culminated over a 17-year period, at nine colleges and universities, into a BFA with a concentration in Fiber on and off loom art from the University of Hawaii at Manoa.
Everything she learned otherwise has been taught by many different friends, family and acquaintances in her travels. Through researching books, visiting museums, factories, and workshops and in the last few years – even Pinterest and YouTube. In turn, Bev feels compelled to share that knowledge through teaching small group and private lessons to children and adults at affordable rates. Be sure to explore Bev's extensive class list and contact her to become a student!