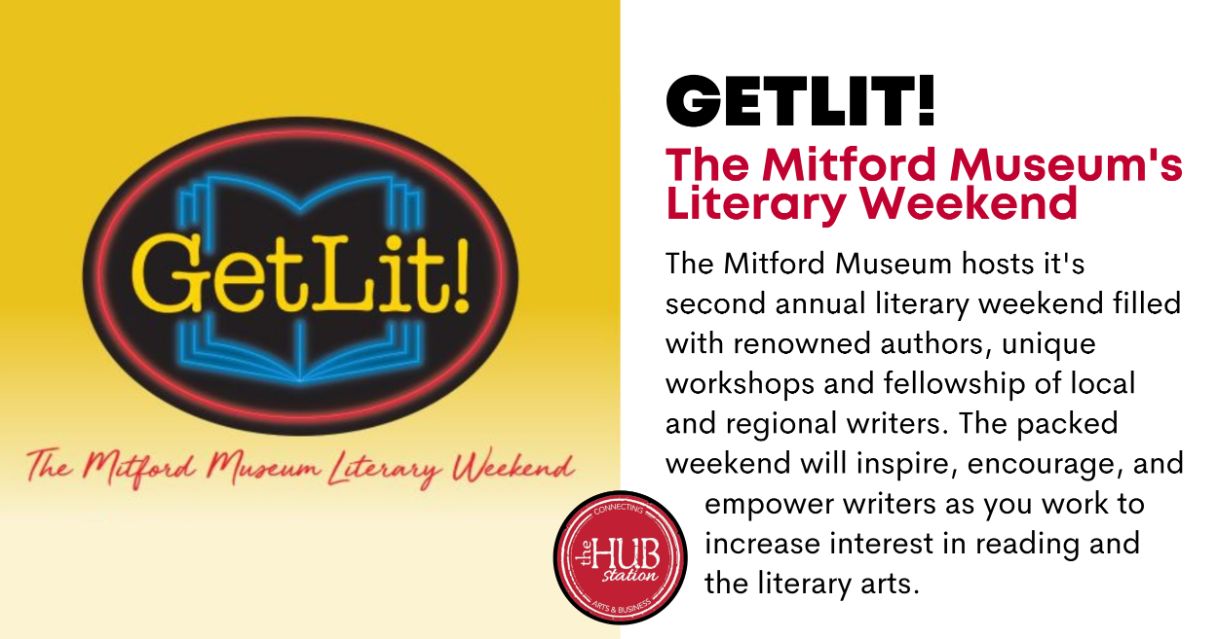 GetLit! Literary Weekend
Dates: Friday, 9/29 and Saturday, 9/30
Time: 9:00 am – 6:00pm
Location: Arts Center
Save the date for the Mitford Museum's second annual literary weekend coming in 2023. The museum will announce authors, classes, and more soon. We hope you'll plan to GetLit! with us once again. While you're waiting for the author lineup, it's not too soon to enter the GetLit! writing contest. The Mitford Museum will award $750 prizes in the adult and youth categories. Click HERE to learn more!
Learn More: https://themitfordmuseum.org/events/getlit-2023
About The HUB Station
The HUB Station is a hub for artistic creation and business development located in Hudson, North Carolina that blends the past with the present.