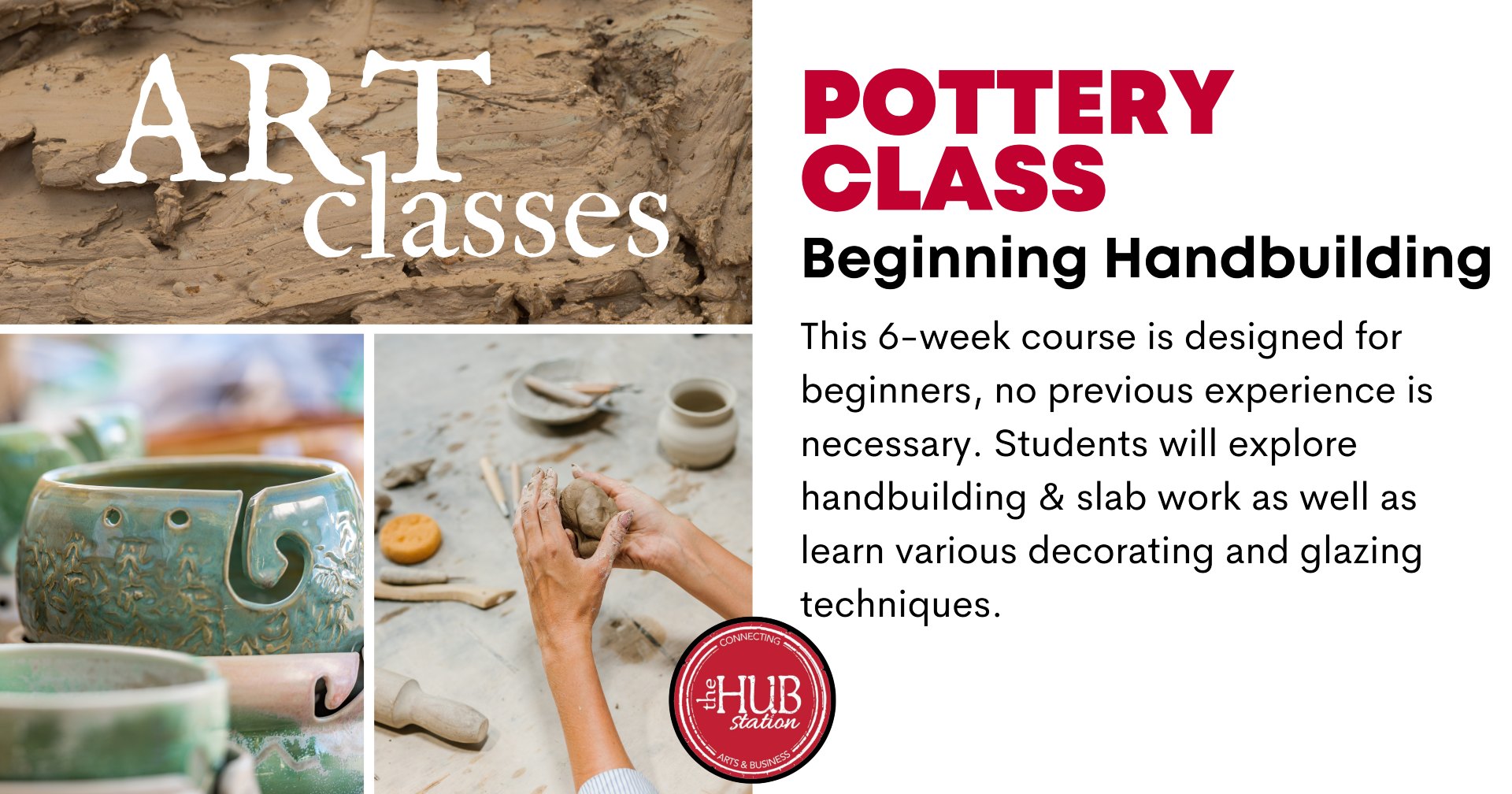 Beginning Clay Pottery Class: Handbuilding
Register for our Beginning Clay class! This 6-week course is designed for adult beginners (18+), no previous experience is necessary. Students will explore basic handbuilding and slab work as well as learn various decorating and glazing techniques. Students will create multiple pieces throughout the course.
When: Tuesdays from 6pm-8pm beginning 3/14 – 4/18
Where: The HUB Station Pottery Studio – located in the Activity center on the left side of the property.
Class Fee: $208.00
$180.00 – 5-week course instruction
$18.00 – 25lbs of clay
$10.00 – Clay toolkit (optional if you have your own tools)
Class fee includes access to open studio time on Thursdays from 6pm-8pm. Class will be combined with Intermediate Slab Work.
Register: https://www.tix.com/ticket-sales/hubstation/5956/event/1315163
About The HUB Station
The HUB Station is a hub for artistic creation and business development located in Hudson, North Carolina that blends the past with the present.