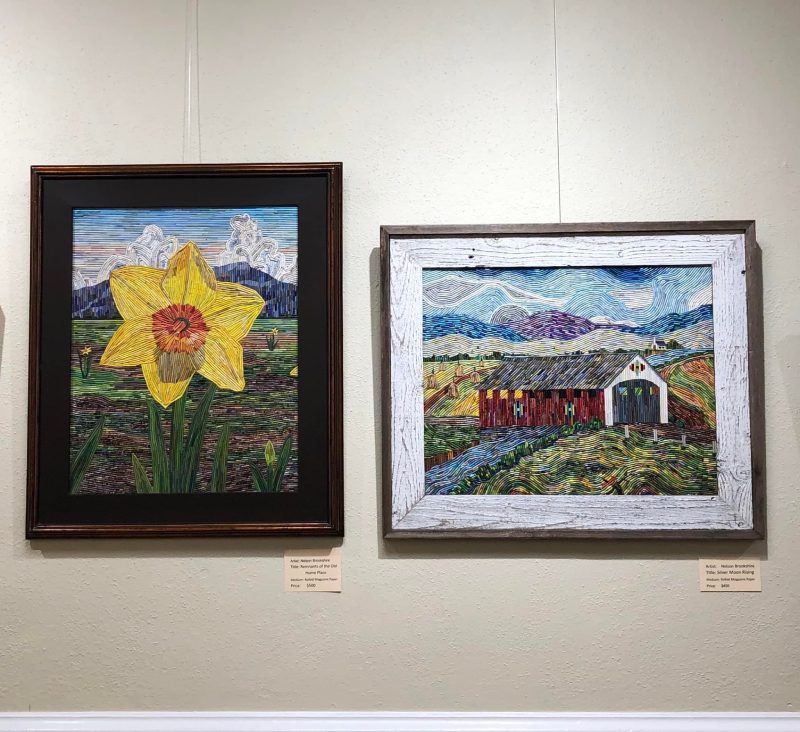 The Red Awning Gallery
The Red Awning Gallery showcases the talent of local artists and artisans. This charming space has a treasure trove of handmade items, ranging from exquisite paintings and prints, to unique jewelry and elegant pottery. It is a perfect place to find one-of-a-kind gifts for loved ones or to add a touch of sophistication to your home décor.
The gallery features the work of over ten local artists, each with their own unique style and medium. From the vibrant and colorful paintings of Rozzy Smith to the gorgeous stoneware of Black Pug Pottery, there is something for every taste and budget. The gallery provides visitors with a fresh perspective and an opportunity to discover new artists.
In addition to the artwork, the gallery also has a store section that sells handmade items such as jewelry, scarves, bags, and home décor items. Each item is crafted with great care and attention to detail, making them truly special and unique.
The Red Awning Gallery and store with handmade items is not just a place to buy art; it is an experience. It is a place to discover the talent and creativity of local artists, to support the arts community, and to find that special item that speaks to your soul. If you're looking for a unique and memorable shopping experience, be sure to visit this charming gallery and store.