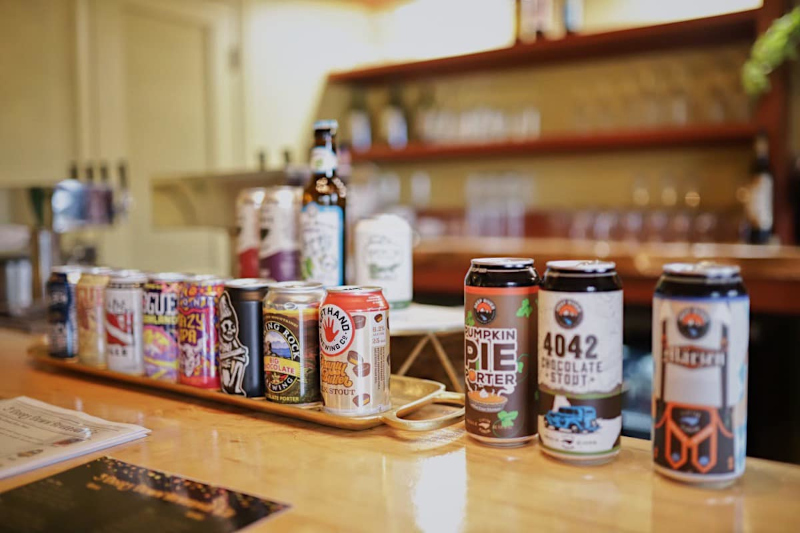 3 Doors Down Beverage Company
Craft Beer & Wine Tap Room – in the Hudson Uptown Building! Hudson's first Tap Room. Offering craft beer, local wine, cider, and hard seltzer for you to enjoy. We service private events and are open for everyone to come and unwind!
We all need a place to relax after work, so why not do it with a drink in your hand? We have 8 taps, over 30 ciders, and more than 50 different craft beer selections. We also have a selection of wine, seltzer and non alcoholic beverages. Join us for other drink specials throughout the month.