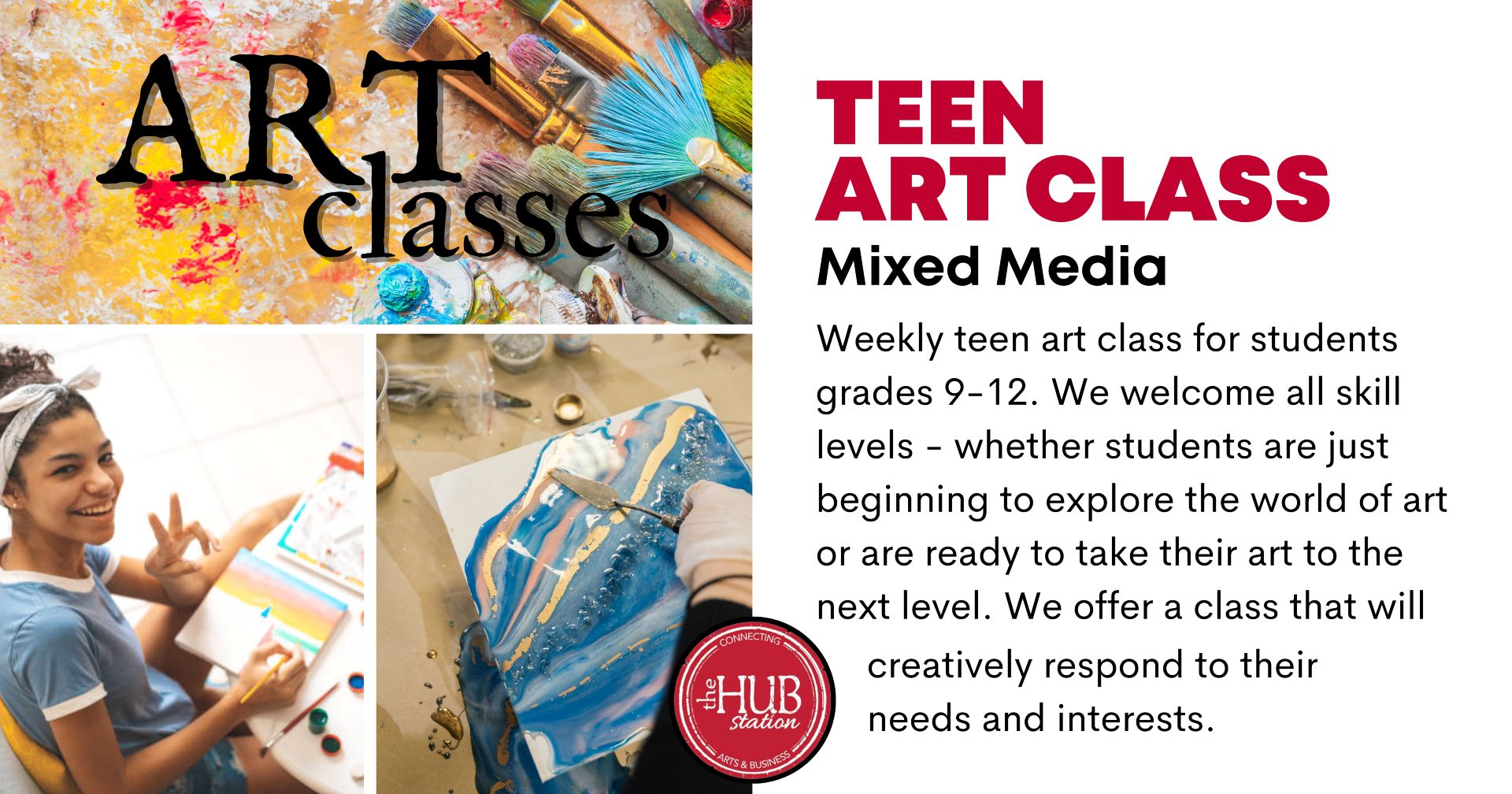 Teen Art Class – Mixed Media
Weekly teen art class for students grades 9-12. We welcome all skill levels – whether students are just beginning to explore the world of art or are ready to take their art to the next level. We offer a class that will creatively respond to their needs and interests. Each week students will work on a different art project in a various media. All materials are provided.
Weekly hosted on Wednesday's
4:30pm-5:30pm (1 hour class)
$10 per class paid on a weekly basis
Teacher: Beverly Mihelich
Call or text Beverly for more information or to register your teen (828) 292-0835. Classes have a six student maximum
About The HUB Station
The HUB Station is a hub for artistic creation and business development located in Hudson, North Carolina that blends the past with the present.