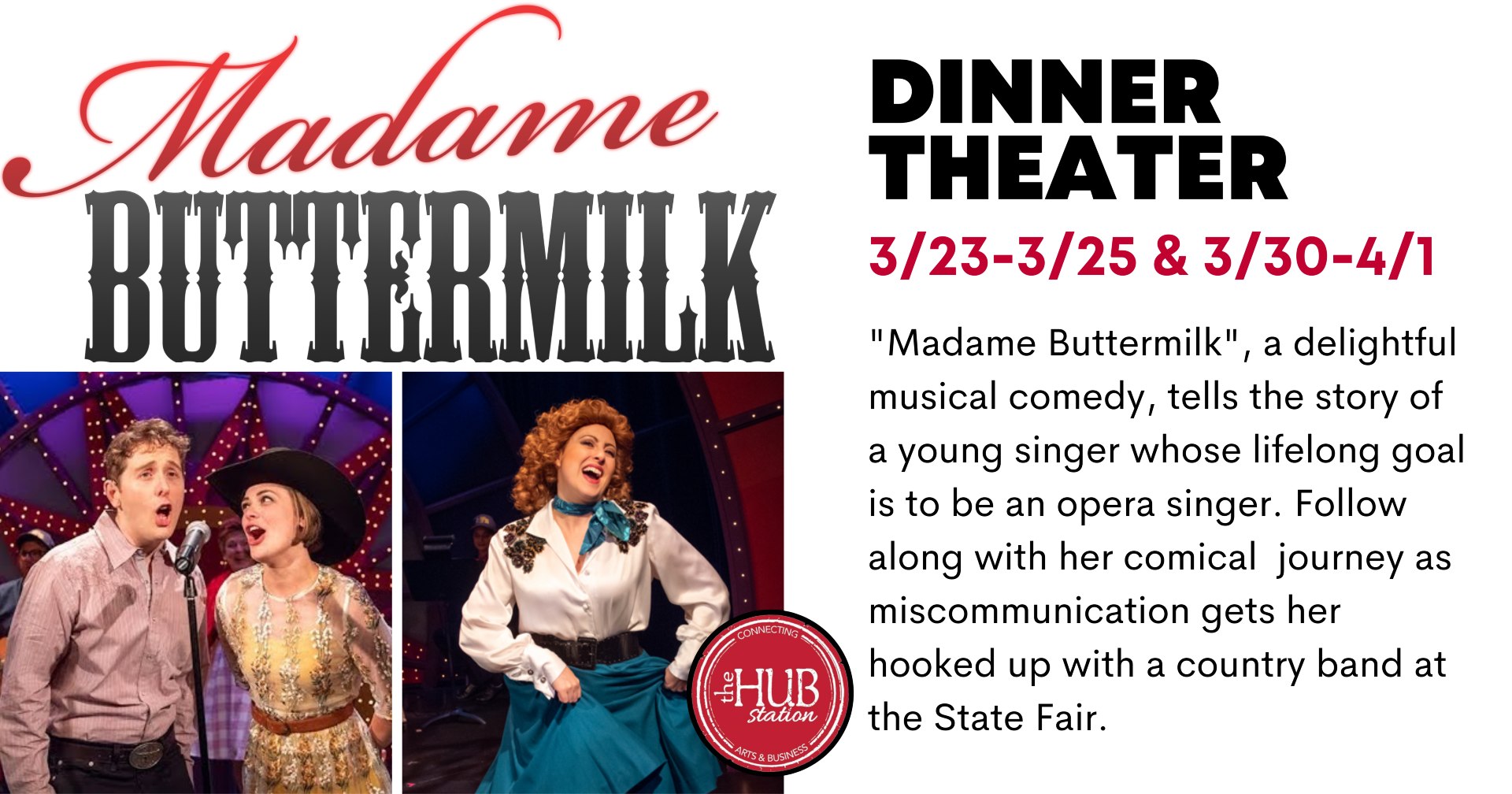 Theatre: Madame Buttermilk
"The Town of Hudson Dinner Theatre will present its 32nd Production, the delightful musical comedy, "Madame Buttermilk," on March 23, 24, 25, 30, 31 and April 1. The show will take place in the HUB Station Auditorium, 145 Cedar Valley Road, Hudson.
"Madame Buttermilk" tells the story of Carly Speranza, who has a lifelong dream to sing the lead role in the opera, "Carmen," but through miscommunication, gets hooked up with a country band at the State Fair. She reunites with her high school sweetheart who has become a country music star. Hilarity ensues as the worlds of opera and country music collide and come crashing together, to the delight of fans of all types of music!
Dinner will be catered by Dan'l Boone Inn. The meal will be served at 6:30 PM with the show to follow at 7:30 PM. Tickets will go on sale Monday, February 13th at 8:00 AM. Tickets are $37.00 for the show and dinner, $19.00 for the show only in the balcony. Tickets may be obtained in one of three ways: (1) Click the link below to purchase online and print your ticket at home or show it on your smart phone (2) Call the HUB Station Box Office at (828) 726-8871or (3) Go by the HUB Station Box Office on Tuesdays and Thursdays from 10am-5pm.
Dates: 3/23-3/25 and 3/30-4/1
Time: 6:30pm
Location: Arts Center Auditorium
Purchase Tickets: https://www.tix.com/ticket-sales/hubstation/5956
About The HUB Station
The HUB Station is a hub for artistic creation and business development located in Hudson, North Carolina that blends the past with the present.