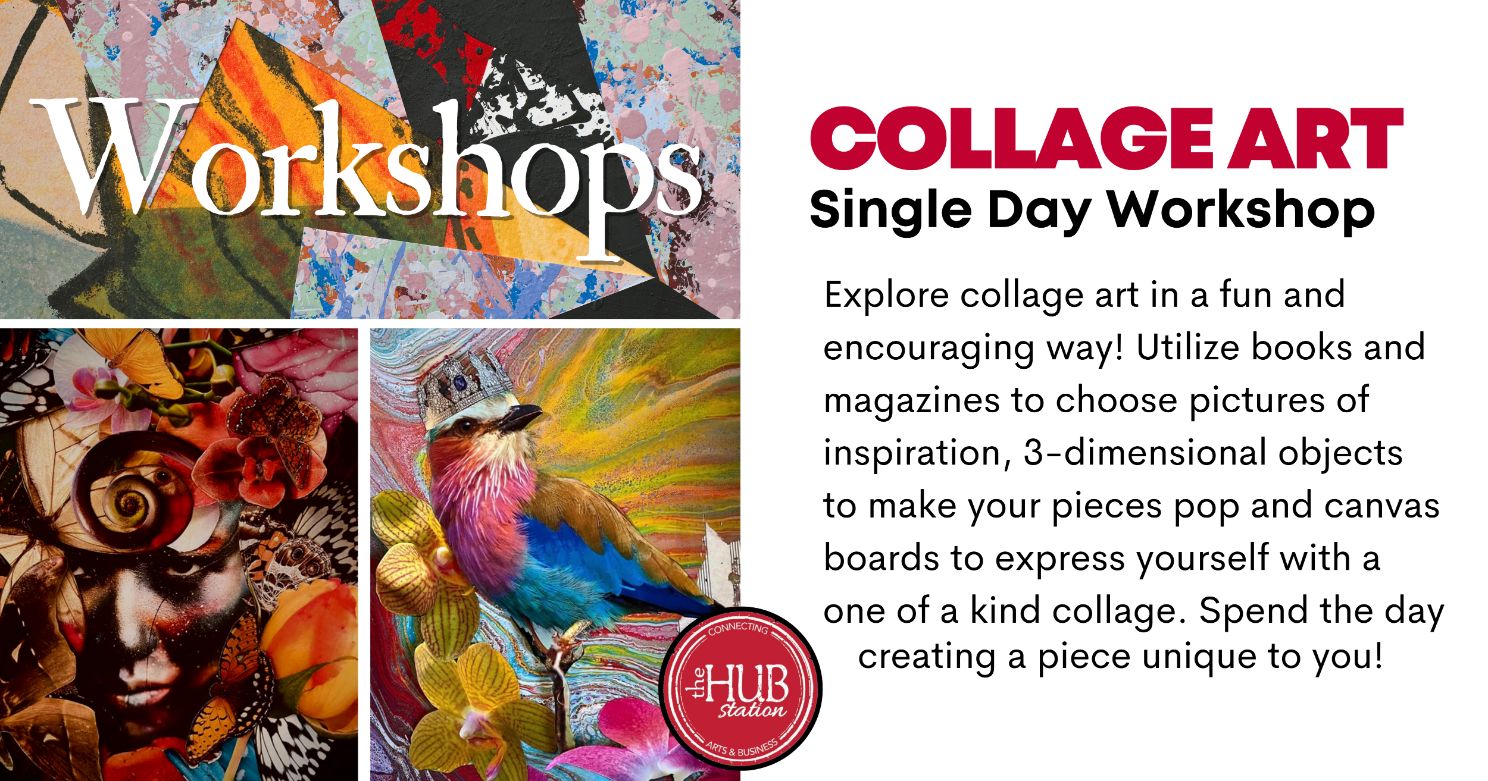 COLLAGE WORKSHOP
Date: 9/23/23
Time: 2:00 pm – 5:00 pm
Location: Arts Center – Second Floor – Palette Studio
Let's explore collage art in a fun and encouraging way together. All art supplies are included. We provide an abundance of books and magazines to choose pictures of inspiration, 3-dimensional objects to make your pieces pop, cutting tools, glue, tape, and canvas boards. We'll share tips and tricks as well as different themes and prompts to help encourage free flow creativity. Come and have fun, let loose, and have a no-pressure creative collaboration!
Feel free to bring your own materials (photos books mags and ephemera,) to create a collage for yourself or as a gift!
Instructor(s): Debi and Michelle with the Collage Collective Club
Price: $45.00
Register: https://www.collagecollectiveclub.com/event-details-registration/the-hub-station-collage-class-2023-09-23-14-00
About The HUB Station
The HUB Station is a hub for artistic creation and business development located in Hudson, North Carolina that blends the past with the present.