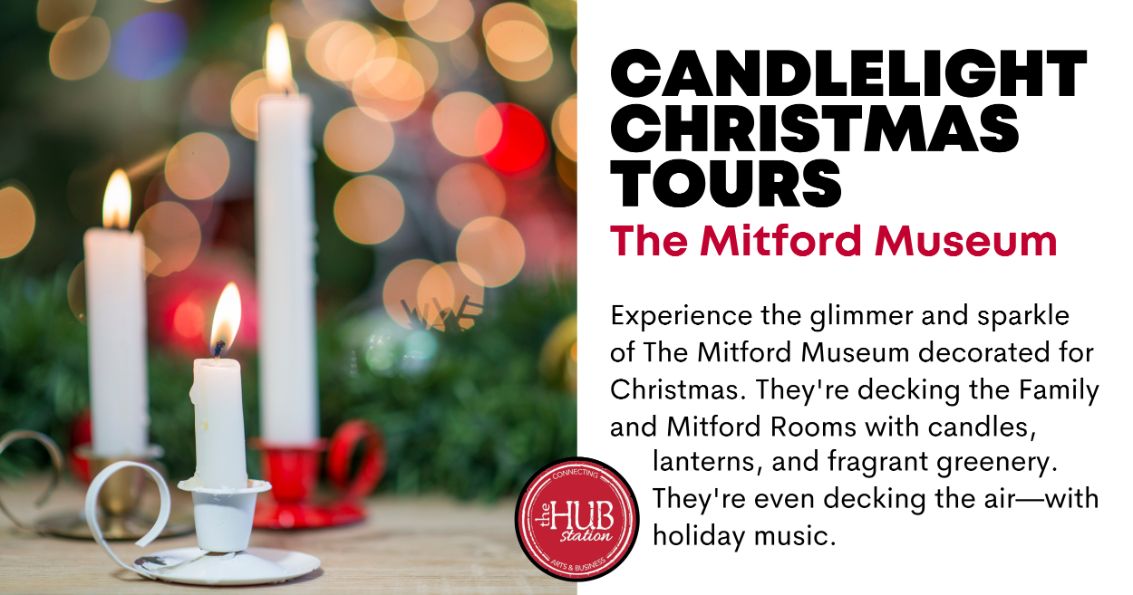 Candlelight Christmas Tours of the Mitford Museum
Date: 12/2/23
Times: 4:30pm-6:30pm
Location: The Mitford Museum– Activity Center
On Saturday, December 2, you can experience the glimmer and sparkle of The Mitford Museum decorated for Christmas. Bring the whole family to Hudson for the afternoon Christmas parade and stay for a unique museum experience. We're decking our Family and Mitford Rooms with candles, lanterns, and fragrant greenery. We're even decking the air—with holiday music. Please join us as we share a few of Jan's happiest Christmas memories, with a special treat for you and your family right next door at 3 Doors Down.
Price: $10.00
Purchase Tickets: https://app.etapestry.com/onlineforms/TheMitfordMuseum/candlelight.html
About The HUB Station
The HUB Station is a hub for artistic creation and business development located in Hudson, North Carolina that blends the past with the present.